Three PYP members pitch the OGRCC story to garner future support for the non-profit community center.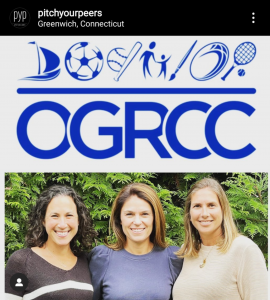 December 15, 2021, Greenwich, CT – The OGRCC organization is honored and humbled by the fantastic news that they are the recipient of the 1st prize in the annual Pitch Your Peers (PYP) grant 2021! The $50,000 award was generously coupled with matching donations amounting to a total award of $75,000.
Three OGRCC fans and supportive PYP members pitched on behalf of the OGRCC: Stefanie Morin, Emily Goodman, and Sarah Sippel. These active OGRCC members shared their collective passion for the community center with their peers.
Sarah Sippel, OGRCC Board Member, and PYP Member said, "We are so thrilled to have pitched the OGRCC & be the Grant Champions this year for Pitch Your Peers. We know that this grant will positively impact the OGRCC and the local community directly. We are excited to see these impacts on our community for years to come."
Like many of our OGRCC families, these three ladies and their families are longtime members of the OGRCC community. They recognize the benefits this non-profit organization brings to the town – providing a wide variety of affordable youth and adult programs and services since 1943.
"I'm elated that the grant will support the OGRCC's programs and mission. As an OGRCC Board Member, I'm so proud of and impressed by the organization's impact every day on our community. This grant money will amplify that impact for years to come," explained Emily Goodman.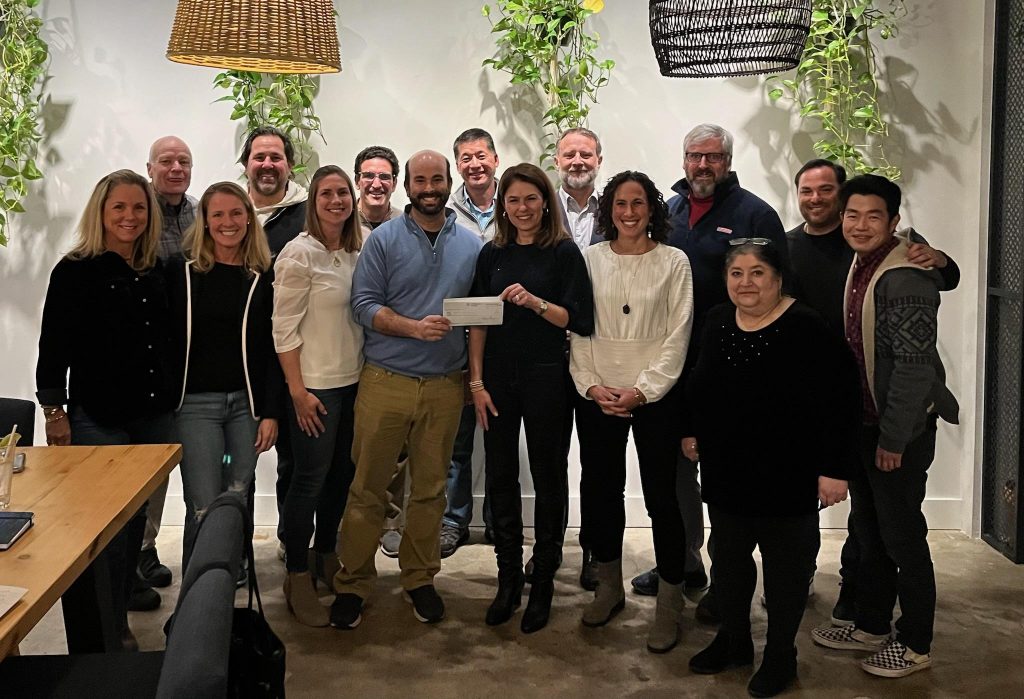 Over the past ten years, the OGRCC has awarded families hundreds of thousands of dollars in youth athletic scholarships. In addition, grant dollars are used to provide before and after-school childcare to three Greenwich elementary schools to hundreds of children – North Mianus, International School at Dundee, and Old Greenwich School.
Both childcare and scholarship funding was significantly impacted during the pandemic. The OGRCC has worked tirelessly to bring back much-needed recreational programs and affordable childcare to Greenwich families despite recent challenges.
Stefanie Morin, the lead Grant Champion, shared, "I'm so pleased that the members of Pitch Your Peers voted to award the winning grant to the OGRCC Child Care Program and Scholarship Fund. With the grant, the OGRCC will be able to provide more essential services to more families in town, which is at the very core of its mission."
In 2022, the OGRCC's childcare and scholarship programs will undoubtedly create a more far-reaching impact thanks to the confidence that the Pitch Your Peers (PYP) Greenwich community and our generous matching donors have in the OGRCC!
If you would like to make a tax-free donation this year to the OGRCC, please click here.
Thank you to our Grant Champions – Stef, Sarah, and Emily – who support the OGRCC day in and day out, and congratulations to this year's other grant recipients, Greenwich United Way and Greenwich Botanical Gardens. We are proud to stand alongside you and are extremely grateful for the support of organizations like Pitch Your Peers who enable us to amplify our impact to the community.
About Old Greenwich-Riverside Community Center – The Old Greenwich-Riverside Community Center (OGRCC) promotes a sense of community by providing recreational athletic, educational and social programs. Celebrating more than 75 years of providing programs and events to the Greenwich community, the OGRCC has increased its membership from 30 in 1943 to nearly 1,800 today and expanded its programming to offer a wide variety of social, educational, and athletic programs – thanks to strong leadership and an engaged Board of Directors. Community volunteers and financial support continue to be an essential component of the growth of the OGRCC! More information may be found on the web at myogrcc.org or by calling 203-637-3659
About Pitch Your Peers – Pitch Your Peers' mission is to engage women in philanthropy and to collectively fund grants to charitable initiatives that serve the town of Greenwich. The goal is to identify unmet needs in the community and provide grants worthy of impactful change to Greenwich for not for profits. They are committed to promoting volunteerism by exposing Membership to many local worthwhile charities. Members become more educated and informed about philanthropic choices and meet like-minded women who share their interests.