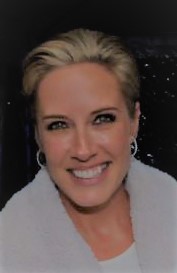 Nina Lindia grew up in Syracuse, NY and Florence, Italy. She was lucky enough to find a Greenwich-raised man (who also speaks Italian!) to marry and start a family with in Old Greenwich. Fabio and Nina are parents to two young children, Francesco and Raffaella. Nina majored in Sociology at Bucknell University, and went on to complete a Masters degree in International Education and Affairs at New York University. Prior to becoming a stay-at-home mother, Nina enjoyed working at Clear Channel Radio in promotions, and later at Kaplan Test Prep and Admissions, as a Regional Marketing Director of Medical Programs. While living in New York City, she volunteered at Lighthouse International, an organization devoted to making the world a better place for the visually challenged. After moving to Greenwich, Nina served on the board of St. Paul's Day School, and as a member of the Greenwich Point Conservancy Beach Ball Committee as well as the Make-A-Wish CT Annual Gala Committee.
Stefanie Morin, Vice President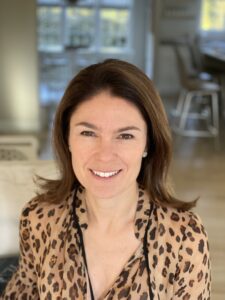 Stefanie Morin grew up in Old Greenwich, Connecticut and graduated from Yale University in 2000 with a degree in linguistics. After spending a post-graduate year studying at the Language and Interpreting Institute in Munich, Germany, she returned to the States and joined St. Martin's Press in New York as an editor of commercial women's and young adult fiction. After almost a decade in the book publishing industry, she eventually felt drawn back to her roots as a linguist and became a German-English translator for Swiss-based CLS Communication at their US office in Weehawken, New Jersey. Stefanie currently works as a freelance translator for clients in the global financial, pharmaceutical, legal and engineering sectors. She enjoys volunteering her time as an alumni interviewer for Yale and has served on various committees within the PTA at Riverside School and Innis Arden. Stefanie and her husband, Benoit, a Montreal native, have two sons and live in Riverside, Connecticut.
Dara Johnson, Finance Chair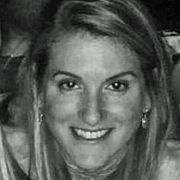 Dara Johnson is a managing director and senior advisor at Fieldpoint Private, a private bank in Greenwich Connecticut. Dara's career focuses on wealth advisory and investment management for the most distinguished clientele. As part of her role at Fieldpoint, she manages the endowments of several local charities. Ms. Johnson joined Fieldpoint Private in 2008 from Goldman Sachs Asset Management, where she was Vice President and Senior Product Manager, serving as a critical liaison between the firm's investment management teams and individual and institutional clients, focusing on private equity, fundamental equity, and hedge funds. Previously, Ms. Johnson was with Merrill Lynch Private Bank & Investment Group, where she advised institutional and high net worth individuals as a Private Wealth Advisor. Dara also devotes her time as a volunteer for various philanthropies. Dara currently serves on the Council of Lafayette Women, the Lafayette Career Services committee, and the Lafayette Leadership Council. Dara also volunteers her time with One Mind, a national charity supporting brain research for mental health. Dara lives in Old Greenwich with her husband, David, and two young sons. Dara graduated from Lafayette College in 1997 with a degree in Economics and Business.
Vicki and Cheryl, Co Chairs of Community Impact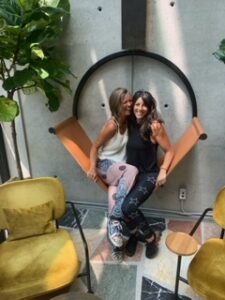 Vicki and Cheryl love doing things together… as moms, friends and business partners. They have a history of bringing their talents, energy, brains and hearts to many successful business and charity projects. Their first co-venture was as Girls Scout Troop leaders for their daughters. From there, they created a fashion boutique business that sells locally & globally; in retail & wholesale. It's not all business for them, Too Sparrows Fashion Boutique is used as a charitable platform to support PYP, Neighbor to Neighbor, Greenwich Hospital and also for Veteran and senior communities.