Current Board of Directors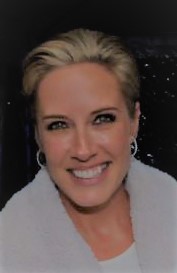 Nina Lindia grew up in Syracuse, NY and Florence, Italy. She was lucky enough to find a Greenwich-raised man (who also speaks Italian!) to marry and start a family with in Old Greenwich. Fabio and Nina are parents to two young children, Francesco and Raffaella. Nina majored in Sociology at Bucknell University, and went on to complete a Masters degree in International Education and Affairs at New York University. Prior to becoming a stay-at-home mother, Nina enjoyed working at Clear Channel Radio in promotions, and later at Kaplan Test Prep and Admissions, as a Regional Marketing Director of Medical Programs. While living in New York City, she volunteered at Lighthouse International, an organization devoted to making the world a better place for the visually challenged. After moving to Greenwich, Nina served on the board of St. Paul's Day School, and as a member of the Greenwich Point Conservancy Beach Ball Committee as well as the Make-A-Wish CT Annual Gala Committee.
Nancy Carr, Vice President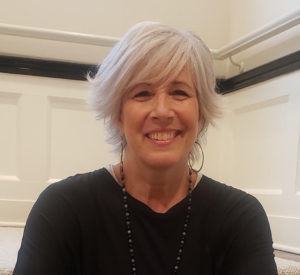 Nancy Carr grew up on Long Island, NY and lived in New York City and Brooklyn before moving to Greenwich with her husband Brian. She worked in advertising at Calet, Hirsch & Spector in New York prior to becoming a stay-at-home mom to their three children, now grown and flown. Nancy has her own successful small business as a personal stylist for J.Hilburn custom menswear. Always active in the community, Nancy has served on the boards of North Mianus School and Eastern Middle School PTA's and Greenwich American Legion Baseball, volunteered for Corporate Angel Network, Literacy Volunteers of America and Kids in Crisis. She is currently Co-Director of Swim Across America-Fairfield County and organizes an annual Sip & Shop holiday shopping event focused on women-owned businesses. Nancy graduated from Binghamton University with a degree in Business Management.
Dara Johnson, Finance Chair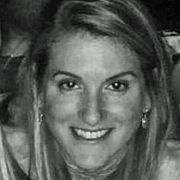 Dara Johnson is a managing director and senior advisor at Fieldpoint Private, a private bank in Greenwich Connecticut. Dara's career focuses on wealth advisory and investment management for the most distinguished clientele. As part of her role at Fieldpoint, she manages the endowments of several local charities. Ms. Johnson joined Fieldpoint Private in 2008 from Goldman Sachs Asset Management, where she was Vice President and Senior Product Manager, serving as a critical liaison between the firm's investment management teams and individual and institutional clients, focusing on private equity, fundamental equity, and hedge funds. Previously, Ms. Johnson was with Merrill Lynch Private Bank & Investment Group, where she advised institutional and high net worth individuals as a Private Wealth Advisor. Dara also devotes her time as a volunteer for various philanthropies. Dara currently serves on the Council of Lafayette Women, the Lafayette Career Services committee, and the Lafayette Leadership Council. Dara also volunteers her time with One Mind, a national charity supporting brain research for mental health. Dara lives in Old Greenwich with her husband, David, and two young sons. Dara graduated from Lafayette College in 1997 with a degree in Economics and Business.